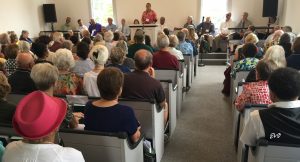 150 people gathered on Saturday September 16 2017  to commemorate the 200th anniversary of the passing of local hero Paul Cuffe. The town of Westport declared September 16 as Paul Cuffe Day and proclamations from Governor Baker and other citations and recognitions were presented to mark this occasion. The symposium covered many new perspectives on Paul Cuffe and his business partner and brother-in-law, Michael Wainer, and their families.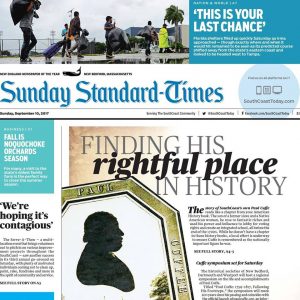 The day-long event concluded with the launch of the African American and Native American Heritage Trail. The Heritage Trail connects historic sites between Westport, Dartmouth and New Bedford that belonged to the Cuffe, Slocum and Wainer families.  The trail extends from the Captain Paul Cuffe Monument and grave markers at the Friends Meeting House in Westport to the soon to be re-opened Captain Paul Cuffe Memorial Park at the New Bedford Whaling Museum. Along the way it includes sites that were the homesteads of Paul and Alice Cuffe, Michael and Mary Wainer and Cuff and Ruth Slocum, several business properties including a windmill at Westport Point, a residence and tannery of Michael Wainer's in Russells Mills, and a store in New Bedford selling West Indian products owned by Paul Cuffe and two of his sons-in-law, Peter and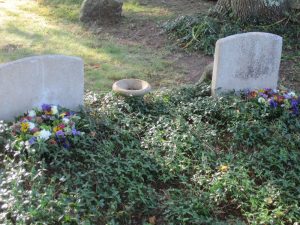 Alexander Howard. A self-guided tour brochure of the sites is available at Westport Town Hall, the Handy House and other sites in the region.
The symposium was sponsored by the Westport Historical Society, the Dartmouth Historical and Arts Society, the New Bedford Historical Society, and the Westport and Dartmouth Historical Commissions.
PaulCuffe- Man for Seasons
Cuffe Wins acceptance_17